Common name: Phloretin
CAS NO.: 60-82-2
Molecular Formula: C15-H14-O5
Molecular Weight: 274.2706
Structure: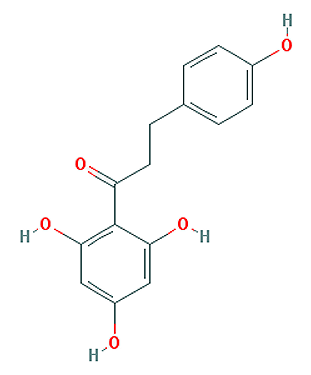 Specification: 90%, 95%, 98%, 99%
Test method: HPLC
Resource:
Packing: 25KG/ cardboard drum
Storage: Store in cool and dry place and keep away from strong direct light and heat
Shelf Life: Two years when properly stored
Applications:
What is Phloretin?
Phloretin is a dihydrochalcone, a type of natural phenols. It is the phloroglucin ester of paraoxyhydratropic acid. It can be found in apple tree leaves.
Health Benefits of Phloretin
Studies have identified phloretin, another plant antioxidant, as a useful antioxidant that is capable of penetrating the skin and interacting with other antioxidants to provide effective photoprotection. Phloretin found in both the flesh and peel of apples is a potent antioxidant. In preliminary studies measuring photoprotection to UVA-induced erythema and pigmentation, we found that a solution containing vitamin C, ferulic acid, and phloretin provided protection.
The addition of phloretin resulted from a systematic testing of plant polyphenols for their ability to get into skin following topical application and to provide subsequent photoprotection. Phloretin, a dihydrochalcone polyphenol, together with its glucoside phloridzin are found relatively uniquely in apples and are thought to be important in the health-promoting effects of this fruit. Phloretin has strong antioxidant effects when tested against experimental stable free radicals, hydroxyl radical, and prevention of lipid peroxidation.